Creating an Office Football Pool is very easy. You can manage a pool easily, add members, set rules, change settings, and so much more. There is a charge for using these services. You may be unable to log in even if your username and password are correct.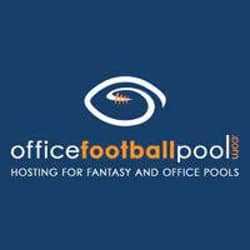 This is likely due to your browser not accepting cookies. Cookie files are harmless and essential to the operation of the website. Accept cookies in your browser, and you will be able to log in. Check that cookie are set to accept in your browser.
Frequently Asked Questions
I am not sure how many people will be playing. Can I wait to pay until everyone has signed up?
Definitely, our recommendation is to get your pool up and running as soon as you know how many people will be participating. When you play Pick'em, they let you know how long you have before you need to pay. Hosting fees for Survivor pools are due soon after the first weekend of play.
What is the process for changing the pool entry code?
Go to POOL Settings>Basics to change the pool entry code. In order to prevent people from joining your pool after a certain date, changing the pool entry code is a good idea.
I want out of a pool. What should I do? 
To request a boot, go to POOLS > My Pools and click on the link "Request Boot." If the season has not started yet, you will be removed from the pool as soon as you click "Request Boot." When the season starts, you need to request to be removed from the pool by your pool manager.
Can I use the site on my cell phone?
Yes, without a doubt! You should automatically be able to access our website with a mobile view (with small screen-friendly menus and pages) when you access it from your phone. Otherwise, scroll down to the footer and click on the "mobile" link.