Office Football Pool is one of the most popular hosting sites for pool parties. Office Football Pool has been hosting pools for over 20 years. Users who want to access information on the go can download their mobile app in addition to their official website.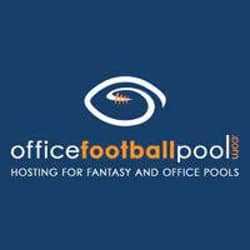 The Office Football Pool Pick'em and Survivor apps are accessible through "OFP Mobile" as of 2017. This app is available for Android and iOS devices and provides limited functionality for placing picks, checking standings, and following live results. In addition, the company provides an app called TP Hoops that lets you pick your brackets for the March Madness tournament.
OFP Mobile App Features
In addition to the OfficeFootballPool website, an OfficeFootballPool mobile app is available. This app helps you stay on top of the most important tasks each week, such as getting your picks in on time and keeping track of your progress. Some of the features it offers include:
Within an hour, you will receive "last chance" notifications if your pick deadline is approaching (available for pick'em pools). We send out an emailed reminder 24 hours before the event in addition to the website's reminders.
The picks can be made on the fly at any time (before the deadline). Your pick sheet will validate your picks based on your pool's configuration and settings, provide game-by-game analysis and statistics, and provide on-screen and emailed confirmations.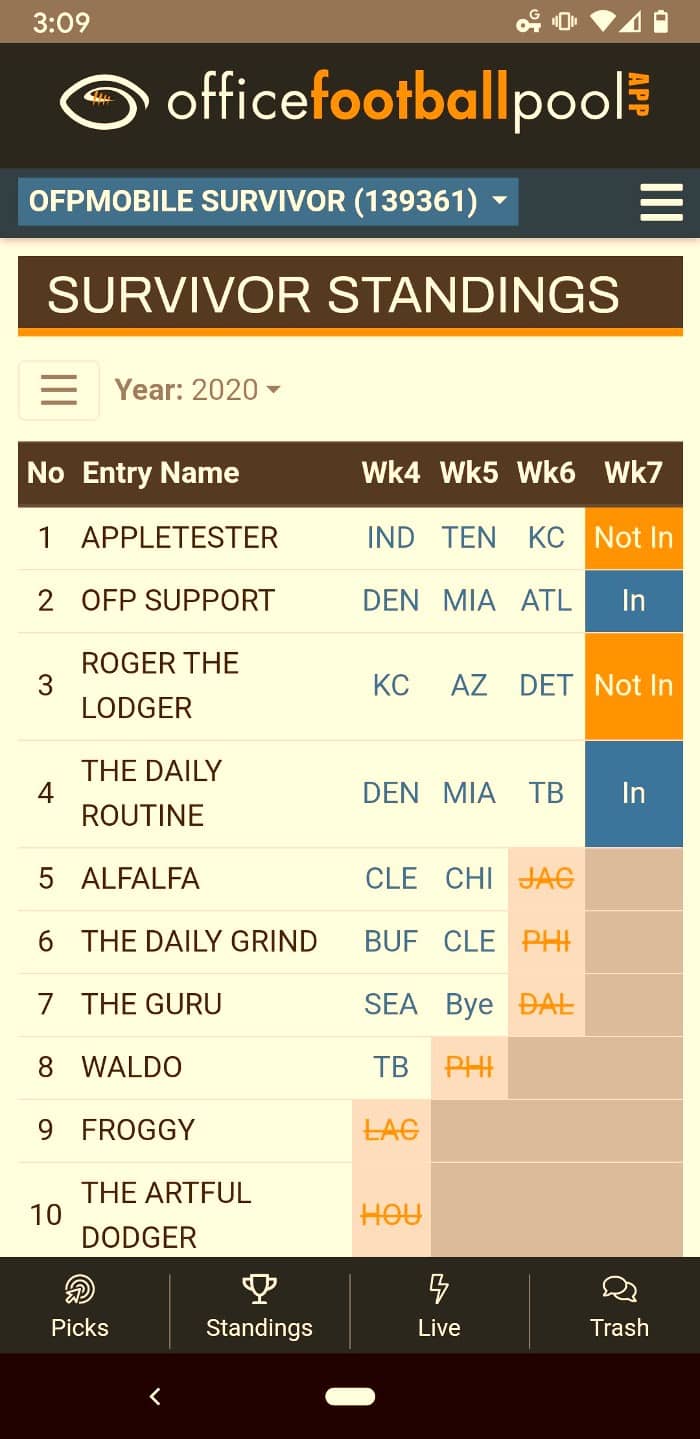 There are both Seasonal standings and Weekly standings, as well as the ability to drill down into each pool member's performance.
Keep track of each game's progress. Here, you will find a scoreboard that shows who you picked and what the pool-wide picks were, so you can see which games and teams contributed most to your results.
This application is available to OfficeFootballPool users who participate in specific games on the OfficeFootballPool website. This application will be of no use to you if you have not already used the website for an eligible game.