Office Football Pool offers sports pools and fantasy leagues to their users. The service features pools in nine different sports. The only thing you need to do to access its services is creating an account on the portal.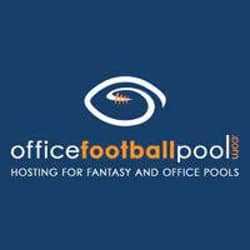 The best thing about the Office Football Pool site is that you can set up your pool or league without any obligation to pay. For most pool types, you must pay your hosting fee only after the first results of your pool are in. Most of our games are charged per entry, and the amount per entry is determined by the type of pool you are running. Pickem pools for football are $3/entry, while March Madness bracket pools are $1/entry.
What Is The Refund Policy?
Please contact them immediately if you are not satisfied with their service. They will work hard to resolve your issues. A refund or credit will be given if you are unsatisfied with the service. You will get a full refund or credit if you pay for the wrong service that never gets used or if you significantly overpay.
In the event that they terminate your account for violating their terms of service, there will be no refunds. No Refunds will be given for events that are beyond their control that affect your pool once you have paid your hosting fee. Cancellation or postponement of games, interrupted or canceled seasons, acts of nature or war, and anything else beyond their control will not qualify for a refund.
It is recommended that you use the entire trial period, which can last up to 4 weeks, before paying the hosting fee. Additionally, ask your friends to pay their share ($1 to $3 per person) so that everyone stands to lose only a few dollars if the season is canceled.